Jim can walk out and speak volumes without saying a word. His appearance shows how much he believes in his mission. But better yet, when he does speak to groups, his enthusiasm is captivating and he's a delight to watch. His knowledge, experience and passion make for a great time.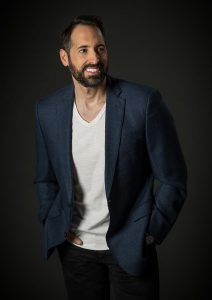 Fitness and nutrition are my passion. When I speak about or teach on either, people listen, watch, and learn. I help people all around the world improve their health, body and mind. This has led me to carry out my lifelong mission to inspire others to lead healthier and  more fulfilling lives, which can be achieved through the proper exercise and nutrition. In other words, to make the world really, truly Fit! – Jim White
SPOKESPERSON SERVICES
Jim White is a trusted spokesman working with like-minded companies to increase the visibility and viability of health and wellness brands. He's here to bring your product or service to the next level.
Areas of Expertise: Weight Loss, Fitness, Sports Nutrition, Men's Nutrition, Creating a Healthy Lifestyle
For companies that align with his fitness and nutrition values and mission, Jim's services include but are not limited to:
Speaking (Consumer, Media, Health Professional Events and More
Trade shows
Press Releases
Satellite Media Tours
Social Media Engagement
Webinars
Broadcast/ Print Interviews
Media Placements
Facebook Lives & Twitter Chats
Sponsored Blog Posts
Recipe Development
Videos
Keynote Presentations
CURRENT & PAST CLIENTS INCLUDE
California Almonds
Grapes of California
Krispy Kreme
National Dairy Council
Barilla
Welchs
Nestle
Dannon Oikos
California Walnuts
Potatoes USA
Soy Nutrition Institute
National Cattleman's Beef Association
INTERESTED IN WORKING WITH JIM?
View his media kit and simply fill out the form below to get the conversation rolling.