At Jim's direction, the studios he's established are environments that support healthy choices, filled with adaptable equipment and positive  people.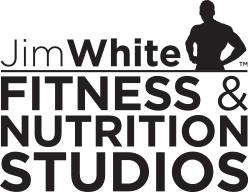 A PLACE TO FLOURISH
Jim White Fitness & Nutrition Studios is a personal-training, group-training and nutrition business catering to anyone who wants to improve his or her health. It serves all walks of life from teens and athletes to baby boomers, seniors, and men and women of all   diversities.
The first studio opened in November of 2005 in Virginia Beach, Virginia. It hit capacity in just one year. A second studio opened in Virginia Beach and that, too, hit capacity in a short time. JWFNS then  focused on developing systems, programs and fostering growth. In 2014, a third studio was opened in Downtown Norfolk, Virginia. In 2016, the company has grown to over 30 employees with over 10,000 clients served.
I have a vision to open many more Jim White Fitness & Nutrition Studios in order to provide a place to help people transform their lives through the power of wellness. – Jim White
Downtown Norfolk Studio
(757) 440-3200
•
115 College Place, Norfolk VA 23510
•
Open to Studio Members 24/7
Virginia Beach Hilltop Studio
(757) 422-4728
•
848 First Colonial Road, Suite B, Virginia Beach VA 23451
•
Open to Studio Members 24/7